Line 1:
Line 1:
−

{{Stub}}

 
 

This page will serve as a basic '''how to play guide for ''{{Gamename}}'''''. While there is very little information available at this time, we urge you to check back often, as new information is being added all the time! Feel free to edit this guide with any tips, tricks, and suggestions.

 

This page will serve as a basic '''how to play guide for ''{{Gamename}}'''''. While there is very little information available at this time, we urge you to check back often, as new information is being added all the time! Feel free to edit this guide with any tips, tricks, and suggestions.

 
 
 

==Basic gameplay==

 

==Basic gameplay==

 
+

''[[Daymare: 1998]]'' is a survival horror with the main focus on limited ammo and hard-to-kill enemies. On harder difficulties you won't have enough ammo to kill every enemy, so the general rule is to learn how to avoid and dodge enemies to conserve ammo.

 
+
 
+

=== Gameplay modes ===

 
+
 
+

* Classic 90s mode - the way the game was intended to be played.

 
+

* Modern-take mode - intended for more action-heavy experience disabling the double reload feature and a modern reload system is used instead. It also adds an option to skip puzzles.

 
+
 
+

* Easy - story mode for more casual experience

 
+

* Normal - the game's standard difficulty

 
+

* Daymare - the hardest difficulty with buffed up enemies and less ammo.

 
+
 
+

=== Inventory management ===

 
+

The inventory and health is managed through the Data Interchange Device (D.I.D.). It will not pause the game.

 
+

[[File:D.I.D.png|frameless]]

 
+
 
+

=== Reloading ===

 
+

Playing on the "90s mode" it is necessary to understand the game's unique reloading system.

 
+
 
+

[[File:Slow reload.png|frameless|427x427px]]

 
+
 
+

[[File:Fast reload.png|frameless|433x433px]]

 
+
 
+

The magazines have to be refilled manually through the inventory screen.

 
+
 
+

[[File:Ammo Management.png|frameless|333x333px]]

 
+
 
+

=== Consumables ===

 
+
 
+

* [[Energy Drink|Energy drink]]

 
+

* [[Energy Bar|Energy bar]]

 
+

* Rapid use fluids (R.U.F.)

 
+
 
+

[[File:Ruf crafting.png|frameless|331x331px]][[File:Rapid fluids combining.png|frameless|331x331px]]

 
 
 

==Controls==

 

==Controls==

 
+

[[File:Controls kbm.png|frameless|300x300px]][[File:Controls gamepad.png|frameless|300x300px]]

 
 
 

==Tips and tricks==

 

==Tips and tricks==
---
Revision as of 02:06, 4 October 2021
This page will serve as a basic how to play guide for Daymare: 1998. While there is very little information available at this time, we urge you to check back often, as new information is being added all the time! Feel free to edit this guide with any tips, tricks, and suggestions.
Basic gameplay
Daymare: 1998 is a survival horror with the main focus on limited ammo and hard-to-kill enemies. On harder difficulties you won't have enough ammo to kill every enemy, so the general rule is to learn how to avoid and dodge enemies to conserve ammo.
Gameplay modes
Classic 90s mode - the way the game was intended to be played.
Modern-take mode - intended for more action-heavy experience disabling the double reload feature and a modern reload system is used instead. It also adds an option to skip puzzles.
Easy - story mode for more casual experience
Normal - the game's standard difficulty
Daymare - the hardest difficulty with buffed up enemies and less ammo.
Inventory management
The inventory and health is managed through the Data Interchange Device (D.I.D.). It will not pause the game.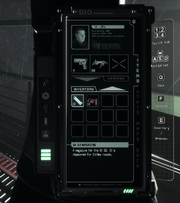 Reloading
Playing on the "90s mode" it is necessary to understand the game's unique reloading system.
The magazines have to be refilled manually through the inventory screen.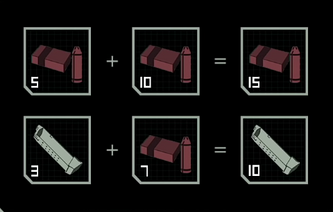 Consumables
Rapid use fluids (R.U.F.)
Controls
Tips and tricks